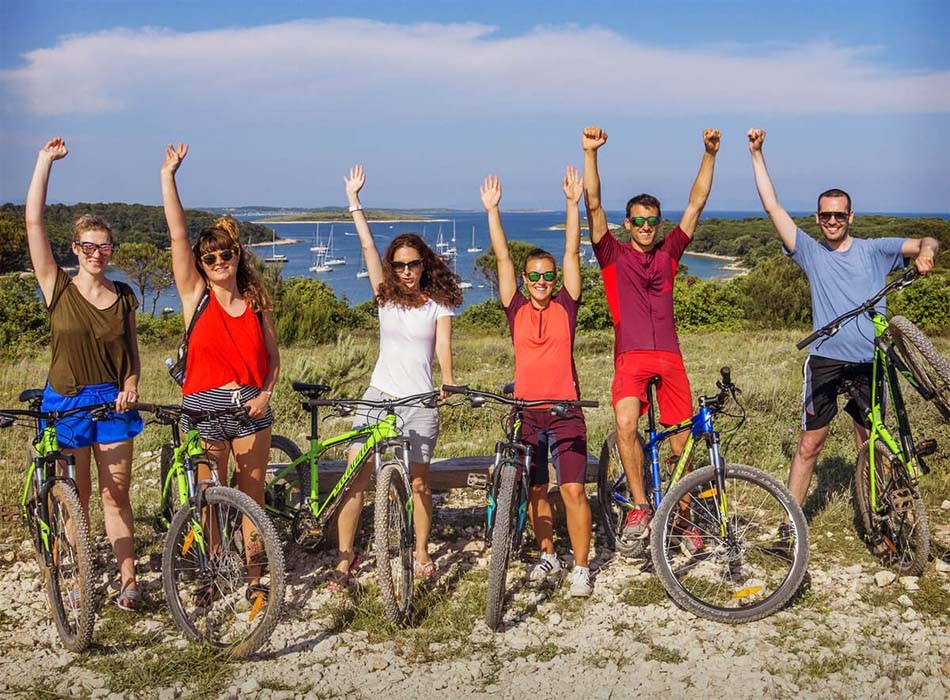 We invite our guests to go on a bike tour along the coast of Cape Kamenjak and enjoy its extraordinary nature and breathtaking scenery.
You can rent a bike at any location in Istria and plan the route of your personal bike adventure tour. We can offer you premium multi-terrain bikes, kids' bikes, or Kross e-bikes for rent. In addition to bikes, you can rent all the necessary gear and equipment: helmets, backpacks, bike child seats, some additional bike trip equipment and tools.
If you are outside of Premantura, we can arrange delivery of bikes and all necessary equipment to your location.
Kayaking along the unique coast of Cape Kamenjak, scuba diving in an underwater cave, and swimming in secluded coves, what could be better for active lifestyle devotees? During this tour, the stunning scenery of Cape Kamenjak, a nature reserve near Pula, will inspire unforgettable emotions in you.
Together with experienced tour guides, you will go kayaking along the coast to a sea cave, where you will be able to swim in the clearest waters, cliff jump into the sea, or just soak up the gentle sunlight. The emotions that this adventure will grant you are truly indescribable.
You will not need any special skills to take part in this adventure.